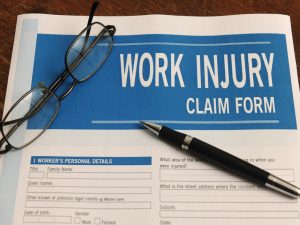 Compensation for Your Personal Injury Is Only a Phone Call Away
Turn to The Witt Law Firm in Lubbock, TX for effective representation
Whether you were injured in a crash with an 18-wheeler or are suffering from medical malpractice, you'll get the help you've been looking for at The Witt Law Firm in Lubbock. Our attorney will present your side of the case to the judge so you can get the money you deserve for time away from work, medical bills and pain and suffering.
The Witt Law Firm takes pride in offering superior legal assistance and first-rate customer care. We'll learn about every aspect of your claim, request medical records and inspect the police report to build a case that will get you the best possible outcome.
Schedule a free consultation with the legal professional at The Witt Law Firm in Lubbock, TX, today. Call (806) 507-0404 now to speak with our attorney.
The Witt Law Firm
2108 Broadway Ave.
Lubbock, TX. 79401
Call Us
Phone: (806) 507-0404
Mon: 8:30am - 5:00pm
Tues: 8:30am - 5:00pm
Wed: 8:30am - 5:00pm
Thurs: 8:30am - 5:00pm
Fri: 8:30am - 4:00pm
Sat: Closed
Sun: Closed